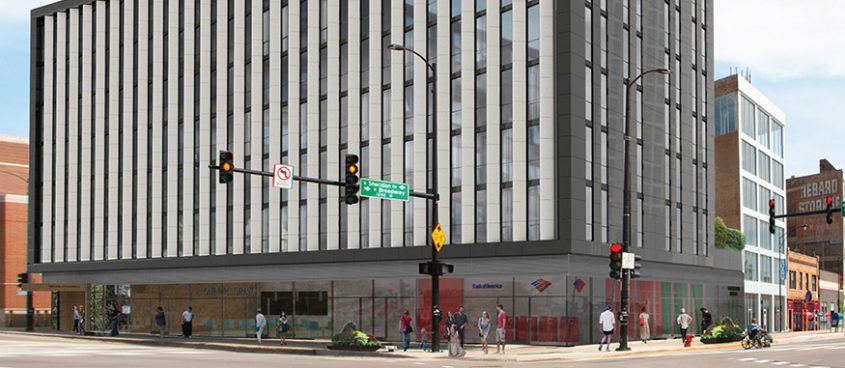 The Arcade is a newly constructed mixed use development providing first floor retail space across from Loyola University Lakeshore Campus. Prime location in the booming Edgewater/Rogers Park neighborhood. Easy accessibility by way of multiple train stops, means the unique dining, arts, culture and entertainment are never too far away.
Easy Accessibility via CTA Bus and newly renovated Loyola CTA Red Line.
New Construction Seven story, 58 residential units proposed Summer 2019 with first floor retail.
Address:
SEC N. Broadway St and W. Sheridan Rd.
City/State:
Chicago, IL
Space Available:
First Floor - 801 sq ft - 3,597 sq ft
Total Size:
9,000 +/- sq ft
Contact:
Joanne Sutryk
Mike Wesley
(630) 572 5609
(630) 572-5610