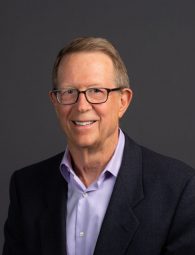 Senior Vice President – Investment Sales - Edgemark Commercial Real Estate Services LLC
Jeff joined Edgemark, formerly Tanguay Burke Stratton, in 1990 as Vice President of Investment Sales. Jeff is currently the Senior Vice President of Investment Sales and oversees the Investment Department.
With over 35 years of retail brokerage experience, Jeff has sold over $2 billion of investment real estate and land encompassing over 7 million square feet. He has represented national, regional and local investors throughout the U.S. and Midwest. Past clients include RREEF, Citicorp, TBS Development, Heartland Bank, The Crown Group, Lincolnway Community Bank and many more.
Prior to joining Edgemark, Jeff established The Kowal Company in Phoenix, AZ. The Kowal Company was a multi-faceted commercial brokerage and development company involved in the ownership and management of retail and industrial buildings throughout Arizona. Jeff was also a Vice President at Cushman & Wakefield in Phoenix, AZ.
Download VCard Jeff is an active member of the International Council of Shopping Centers and Retail Broker's Network and he is involved in various church and charity organizations. He received a Bachelor's degree in Business Administration with a Real Estate Major from Arizona State University and is a licensed Real Estate Managing Broker in Illinois and Indiana and Arizona.