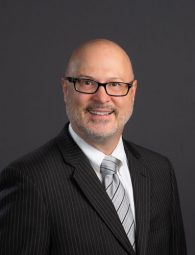 Sr Vice President/Controller - Accounting - Edgemark Asset Management LLC
George joined Edgemark in November of 1992 as a Senior Property Accountant. Moving his way up the ranks, he then became the Accounting Manager, Controller and now Sr Vice President. George's primary focus is on running the day-to-day operations of the business. He oversees the accounting department, computer systems and human resources, among other things. He is the architect of many of the company's policies and procedures and has utilized specialized computer
systems such as Microsoft Access to streamline internal control oversight and management.
Before joining Edgemark, George worked briefly with the Tucker Companies and then Landau & Heyman Inc., a mall/lifestyle center developer. George's role was to process accounts payables, account receivable and prepare monthly financial statements for a variety of retail properties.
George is an active member of the Real Estate Investors Association. He received a Bachelor's degree in Accountancy from Northern Illinois University and a Master's degree of Business Administration from Northern Illinois University and is a Certified Public Accountant.