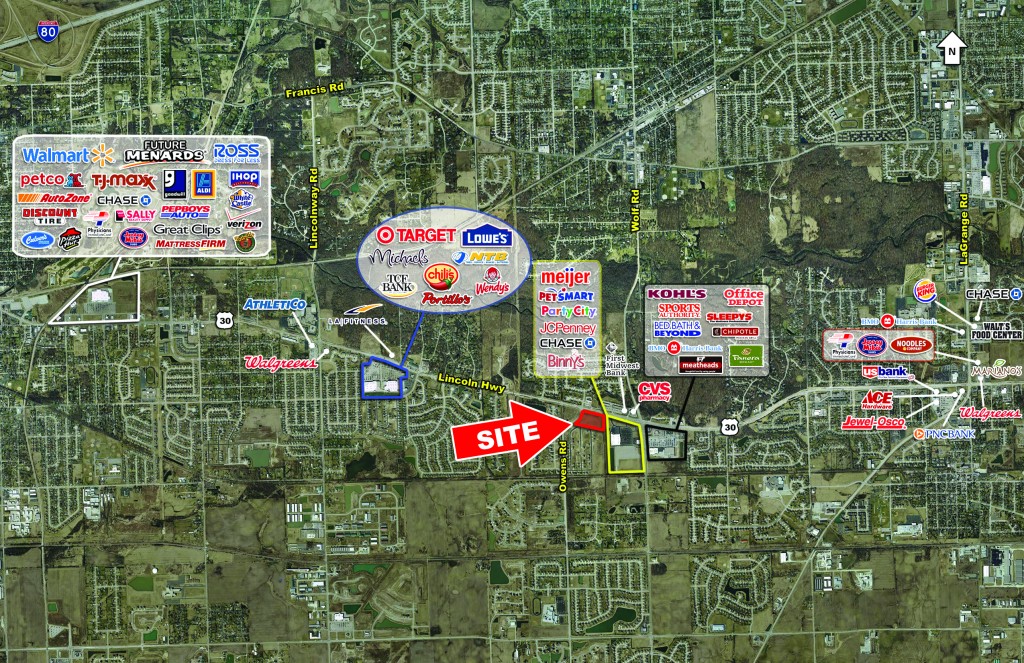 9.8 acres of land is available for Sale, Ground Lease or BTS at the SEC of Route 30 (Lincoln Hwy) and Owens Road, just west of Wolf Rd.  It is adjacent to Meijer, JCPenney, Petsmart, Kohl's and Sports Authority.
This is an ideal development along the recently improved Route 30 retail corridor servicing the Frankfort, Mokena and New Lenox markets.
Property includes low Will County real estate taxes.
Matt Smetana
msmetana@edgemarkllc.com
(630) 572-5632
Mike Wesley
mwesley@edgemarkllc.com
(630) 572-5610